No. 1 Sector to Watch for a Rebound of Historic Proportions
People are completely befuddled by the markets.
But I see it so clearly.
Social distancing is already fast-tracking several America 2.0 stocks as people are forced to abandon old-world ways of doing things in favor of tech-forward innovators.
One new-world sector that we are perfectly positioned for is starting to skyrocket … 
It has a great reputation among millennials, who turn to this virtual sector over the old-world standard.
Check out this week's Market Talk to find out which sector is driving America 2.0 to the next level:
Model Your Portfolio Now for Rebound Profits
Stocks are coiled like a spring and ready to shoot up! We have a phenomenal opportunity to scoop up quality America 2.0 stocks that will lead the markets to new highs.
There's one investing secret I keep in my arsenal for times like these. I call it my Rebound Profit strategy. Click here for all the details on how to fill your portfolio with rebound opportunities.
Market Talk March 30, 2020
JPMorgan Chase is reporting today that economic conditions have set to gauge market stabilization and a subsequent revival have been met.
In their view, even with COVID-19 infection rate uncertainties, overall global stocks and credit have experienced their lows, by their metrics.
They also note that the extraordinary $2 trillion stimulus package will aid to curb these lows.
Speaking of the stimulus package, here are two infographics that put the breadth of the stimulus package in perspective.
Of the $2 trillion package, $532 billion will be allocated to big businesses, local government loans and financial assistance.
$377 billion will be in the form of business loans and grants for small businesses. $290 billion will be given in direct payments, aka tax rebates, to families. $260 billion will go toward the expansion of unemployment insurance.
$126 billion will be allocated to hospital restitution, veteran and other healthcare.
The American Enterprise Institute estimated 165 million will receive a rebate.
The amount you will receive will be based on your adjusted gross income listed on your latest tax filings from 2018 or 2019. Single people with no children making up to $75,000 per year will see $1,200.
Married couples with no children earning up to $150,000 per year will receive $2,400.
The rebate amount does decrease for incomes greater than those levels. Once $99,000 for singles and $198,000 for married couples is reached, no rebate will be given.
For married couples or head of households with minor children, the rebate and income levels increase.
You will receive $500 for each child with some exceptions, especially for those who owe back child support. Per Secretary Mnuchin, for those with direct deposit bank information noted in their latest tax filings, rebates will be sent in three weeks or so.
Paper checks will take a bit longer.
Upcoming Economic Releases
Space X Teams Up With NASA
NASA has just awarded Elon Musk's SpaceX a contract to deliver critical cargo and scientific experiments to the new Lunar Gateway.
For those who do not know, NASA is creating the next space station near the moon. The Lunar Gateway is an in-development space station that will orbit the moon.
It will provide more access to the moon than ever before.
The station will have living quarters for astronauts, a lab and science research center and ports for visiting spacecrafts.
SpaceX is the first commercial provider that NASA has chosen for this project. SpaceX will engage in two missions once the Lunar Gateway is completed.
Millennials Are Buying Homes
According to a Census Bureau report just posted this past Friday, CoreLogic says millennials are now the quickest-growing homebuyers in the U.S.
Millennial homeownership has increased year-over-year with a median adjusted household income of $69,000, the highest young adult household income in 50 years.
CoreLogic has listed the top four millennial tastes shaping the modern housing market.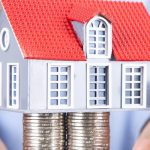 Millennials are willing to shop for more than a year to find an acceptable home.
Millennials want new homes with new technology, which is good news for our America 2.0 stocks over the coming years.
Millennials want homes in communities that are sustainable.
Millennials expect a digital homebuying experience. In the immortal words of Bob Dylan: times they are achanging.
Additionally, millennials are able to suspend student loan repayments for 6 months which is a big deal.
Stimulus & Market Rebound Stocks to Watch
The numbers we are seeing aren't great.
That's anticipated. We know that it's going to happen. Why? Because we know as a result of social distancing, for each state, economic activity has stopped.
There is no reason to expect those numbers would magically stay up. That will probably, in all likelihood, continue to look bad for at least another one or two months.
Now here is the thing that will befuddle people: The markets will absorb that.
There will be some fluctuating and volatility, but then you'll see markets start to rise.
People will be confused. People will ask, "What is going on? Is there something wrong?"
We've been telling people from the beginning, we need to go through this and then at some point in time, markets will start to anticipate.
Especially given that the Federal Reserve now has liquified the financial system, which was the biggest risk.
In other words, if they waited too long, more and more parts of the financial system would get locked up. It's like a plumbing system. The money keeps the pipes moving.
Now with them saying there's an unlimited amount, whether it be commercial paper, which is the way companies manage their finances from day to day. It's a little bit like a checking account for companies.
The panic for cash is largely done.
Now there will be less panic about any piece of news. Whether it be about the coronavirus, whether it be about the economy, whether it be about any volatility.
Instead, people are going to say, "How can we model the recovery? When will it come? How soon will it come? What will the strength be? What parts of the economy will it strike first?"
We believe that companies that are in the business of real estate tech have been reporting that their virtual showings are skyrocketing.
Up 300% or 400%.
In other words, people are now simply going and doing what was already a trend before this happened.
Now it's in that theme of something we have been telling our readers all week. This crisis and panic is accelerating change into America 2.0 stocks. They are benefitting from what is going on.
Bottom line, we are still bullish, optimistic and positive. #BOP as I put it on Twitter.
Take Advantage of Rebounding Stocks Now
Don't focus on old media reporting on old-world stocks.
Many of our readers are reporting that they can already see signs of demand sitting there. I believe it is going to be a rebound of historic proportions.
No one will believe it when it comes.
I want to tell you that one way for you to get in on this is with a phenomenal options service I run with my amazing colleague Ian Dyer called Rebound Profit Trader.
It's really designed to take advantage of moments like this when prices of incredible stocks have declined.
Using options, we can go in and try to benefit from them rebounding higher. If you are interested in getting in on that, click on the strong hands. That will take you to a page that will give you all the details on this service so you can get in on this.
Bottom line, America 2.0 stocks, Fourth Industrial Revolution stocks and stocks of the new world, we are bullish, optimistic and positive.
Regards,
Editor, Profits Unlimited
I've been investing for more than 25 years. I started my career on Wall Street in 1991 as an assistant portfolio manager at Bankers Trust. I quickly advanced to prominent positions at Deutsche Bank and ING, managing multimillion-dollar accounts. In 2006, the owners of a $6 billion firm named Kinetics Asset Management recruited me to manage their hedge fund.